Het Klokhuis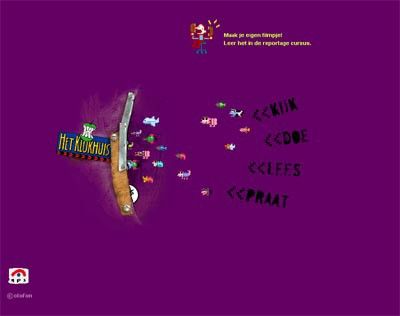 During a spectacular presentation on March 16th, the new website of the NPS television programme Het Klokhuis was opened. The site, aimed at older children, features a playful design and various interactive functionalities in the sections LOOK, DO, READ and TALK.
Children can jump between pages by sending Brammetje on his way, they can discuss various topics by placing a dead bird in a box of french fries, and they can read about the daily routine of headlice.
IJsfontein designed the site, Q42 programmed the interactive interface in DHTML and Prisma-IT implemented a Content Management System.
Like the children present at the presentation, Q42 is very pleased with the end result. IJsfontein should mainly be credited for this because of the beautiful design and remarkable project management.