Presentation at Plone Conference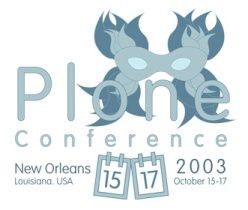 We've been invited to present at the first Plone Conference october 15th — 17th in New Orleans:
Innovation in User Interface
Lon Boonen
The creator of Xopus, Quek and Lime will do a presentation on their latest creation, SPI.
Lon is founding member of Q42, a firm obsessed with user experience. It will finish with a demo of what SPI and Plone would look like when integrated.
Plone is rapidly becoming the most popular Open Source Content Management System.
'SPI is our 'Single Page Interface' concept. SPI is a library that consists of behavior instead of widgets. This library makes it easy to create DHTML applications.'