Steve Jobs Schools make young nerds happy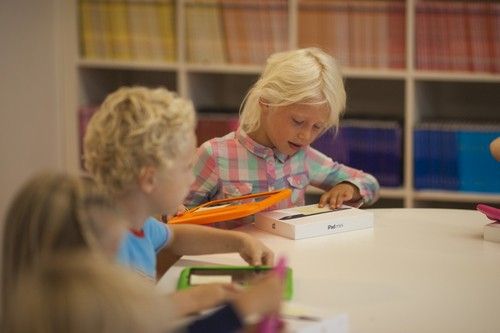 Q42 is a happy place for nerds, and it's fun to see our philosophy go hand in hand with education, both personally and business-wise.
We built the award-winning iPad app Schooltas together with ThiemeMeulenhoff, sending many students to school without books. We also created the Malmberg DigiOefen software for digiboards. And both Kars and Martin teach children programming using Scratch. On top of that, our little math game Quento is being used in classrooms worldwide and we've got another educational game coming up named Numolition…
But we're especially proud to support O4NT and the newly released Dutch Steve Jobs Schools. We advised on the selection of the iPad covers that the children will use (as we've got plenty of kids and iPads of our own ;)), built the site digitalenten.nl and just released the launch site educationforanewera.com.