Xopus has been acquired by SDL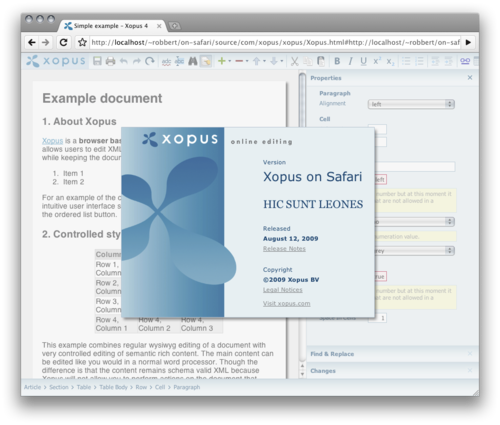 Back in 2001, Q42 created a new kind of XML editor. Not only was it browser based and a What You See Is What You Get (WYSIWYG) frontrunner, but it was also capable of validating your changes against the rules defined in an XML schema. To put it in other words: with Xopus you cannot break the rules of your content, even though it feels like writing a letter in Word.
Since that time it has evolved from a proprietary technical duckling to a mature, elegant swan that has found its way to many renowned customers worldwide, helping people write structured content.
Today we at Q42 are proud to announce that Xopus has officially been acquired by SDL, the leading provider of information management and authoring solutions. Xopus complements SDL's existing products and services and vice versa, making it the obvious thing to do for all parties involved.
The acquisition involves the Xopus team moving to a new location in the near future, Q42 becoming one of the first "preferred resellers" and clients that benefit from Xopus' new resources at hand in terms of support and technology. 

Considering the family relationship between Xopus and Q42 and the mutual Douglas Adams heritage, no words are more suitable for this moment than these:
"So long, and thanks for all the fish!"
More details about the acquisition can be found on the website of SDL in the press release.